Welcome to Healthy For Life - Eat It!, Move It!, Live It! Please take the time to visit the many areas of our web site that are designed to educate and assist you in becoming and staying Healthy For Life.
Healthy For Life - Eat It!, Move It!, Live It! was created for kids, teens, and adults as a healthy program guide for the entire family. We are dedicated to providing you the information you need to know - the facts about healthy eating, getting the necessary amount of physical activity, and embracing healthy choices and a lifestyle that will create a smarter, healthier you. We identify the serious problems of unhealthy youths today, and why child and teen obesity is at an all-time high nationwide. Healthy For Life - Eat It!, Move It!, Live It! presents you with a true understanding of the importance and dangers of the many unhealthy habits that are very common in families across the U.S. today.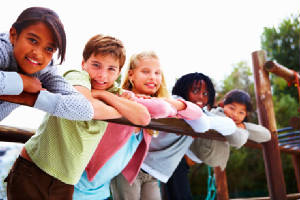 Healthy For Life - Eat It!, Move It!, Live It! was created by Mindpower specialist Robinn Lange. Based on the research, findings and beliefs that the true root of our health and happiness comes from within our own Mindpower and the choices we make, Robinn himself lost nearly one hundred pounds safely and easily with the principals and information contained in Healthy For Life - Eat It!, Move It!, Live It! Eliminating medications, and serious medical concerns as a result of these methods, Robinn immediately set out to share this amazing and exciting information with students, faculty, and families across the country. We are responsible for the choices we make and the very same Mindpower that has allowed us to form unhealthy habits can easily be changed to create smarter, healthier habits and attitudes empowering our own personal changes and success.
Our school, adult, and family education programs present the truths, misconceptions, and most of all the easy steps to create smarter, healthier habits without diets which don't work, without strenuous workouts, while enjoying healthier versions of the foods you love. Whether you do this by yourself or with your entire family, we are confident that you will find Healthy For Life - Eat It!, Move It! Live It! to be a fun, simple, obtainable way to create a healthier lifestyle and a better you.
The Facts Are Astounding:

During the last two decades, the number of overweight youths
has doubled and the number of overweight teens has tripled

1 of every 4 children in the United States is overweight -
This is a problem of epidemic proportions

60% of overweight children have one or more risk factors
for heart disease or diabetes

Healthy For Life - Eat It!, Move It!, Live It! Students Learn...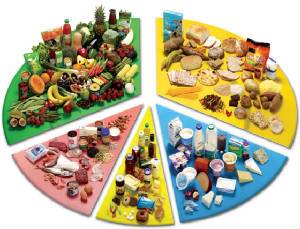 Only You Can Control Your Own Body
Only You Can Control What You Eat
Being Healthy Starts By Making The Right Choices
Truly The Most Important Meal Of The Day
"BrainFoods" That Can Improve Your Grades & Performance In School
What Are Calories, Fat & Sugar And How They Affect Your Weight And Health
How To Become A "Food Detective"
Why Balance & Moderation Is So Important
Healthy Choices For Snacking & Treats
The Difference Between "Everyday Foods" And "Every Once In A While Foods"
Why Students Should Be Concerned Even If They Are Average Weight
WARNING: This Program Can Change & Save Lives!